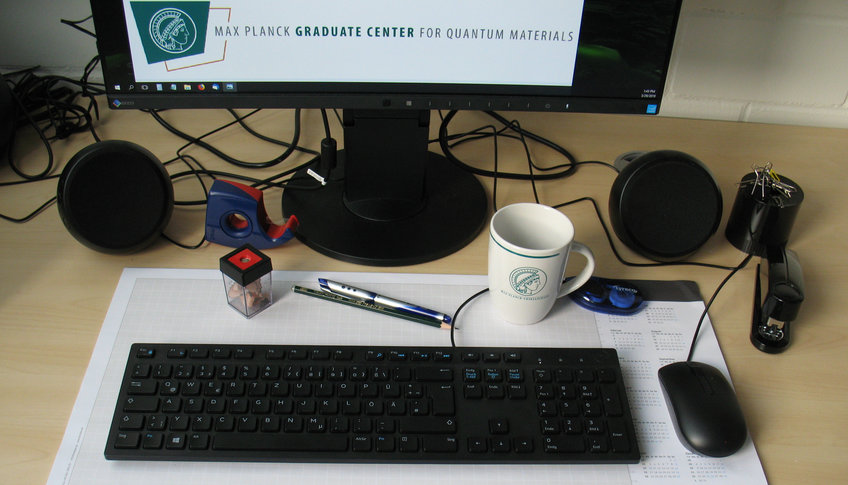 How you can join the Graduate Center
The registration for the autumn term 2023 is now closed

Application guidelines and selection procedure for doctoral studies
The Max Planck Graduate Center for Quantum Materials offers first-class education and training in a stimulating research environment. We are looking for highly motivated PhD students who have a record of excellence in their previous studies. Applicants are expected to have an outstanding Bachelor or Master degree in a field of study which is well-aligned with our research activities. Candidates from any country can apply for admission to our Center. Gender balance is an important issue for us, and we particularly welcome applications from female candidates. Furthermore, we encourages applications from individuals with disabilities.
Application procedure
--- Current application call is closed !!! ---
Please read carefully the inormation about our application procedure as well as FAQ. ---
Please submit your application using our online form HERE. In the form you will be asked to upload the following documents:
a cover letter describing your motivation for applying to the Max Planck Graduate Center for Quantum Materials (brief letter, max. 1 page),
a CV with complete description of your academic career,
your degree certificate and transcripts of courses taken and grades obtained,
Please make sure to have these documents ready as one merged pdf file. If you would like to submit further documents, please add them to the same pdf file. You will only be able to upload a single file as an attachment to your application.
For more information please read our FAQ pages.
---
You will receive an automatic confirmation by email wihtin an hour after having submitted your application. If you don't receive the confirmation email within one day, please check your spam folder before contacting us.
Requests for reference letters will be sent automatically to the two referees listed in your application shortly after the registration by the database system. So please check with them that they are willing to provide references before you include them in your application. Your referees will be asked to upload their recommendation letters onto our server.
Selection and admission
After the submission deadline, all applications will be assessed by a panel of members of the Graduate Center. In a second step, a selection committee composed of several Principal Investigators participating in the Center will prepare a shortlist of candidates who then will be invited for our annual selection symposium. The symposium will be held at a central location in Germany, and will include short talks by the candidates as well as introductory talks by PIs about their institutes and research groups. The candidates further will be interviewed by several PIs, and can visit one or more institutes before or after the symposium depending on their and their potential supervisors' interests. This format will no only give the prospective students an opportunity to present themselves, but also to learn about the diverse research activities offered by the Max Planck Institutes involved in the Graduate Center. Successful candidates will receive an offer to join the Graduate Center.